According to Autonews, one of the Russian dealers brought second-generation Japanese Honda N-WGN compact vans to the country through parallel imports. The cars are already available for purchase, the price is 1.37 million rubles.
The Honda N-WGN is a typical Japanese kei car. Dimensions are 3395 x 1475 x 1675 mm, wheelbase – 2520 mm. Under the hood is a three-cylinder turbo engine with a volume of only 0.66 liters and a power of 64 hp. It works in conjunction with a variator, and the drive is front. Despite the low power, the power-to-weight ratio is very good, since the mass of the little car is only 870 kg.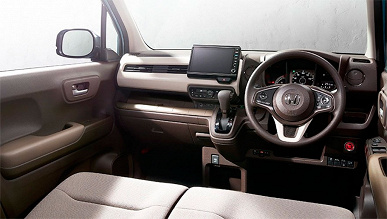 The Honda N-WGN is well equipped: six airbags at once, climate and cruise control, heated front seats, light and rain sensors, keyless entry.