Another auto brand from China has appeared in Russia. This time we are talking about the Forthing brand, which is owned by DongFeng. Auto Forthing was brought to Russia by IXEN Motors Rus, which is part of the Chinese Global Technology IXEN (GTI) Supply Chain Co. The company has already shared its immediate plans, and they look ambitious: by the end of the year, it is planned to create a dealer network in 60 cities of Russia and submit about 10,000 cars. And that's not all: IXEN Motors Rus is thinking about the possibility of launching a SKD assembly of one of the Forthing models.
Forthing vehicles are covered by a 3-year or 100,000 km warranty, but it is limited. These conditions apply only to the main components (cylinder block, gearbox, etc.), and the rest of the elements have a shorter warranty period. The first Forthing cars can already be bought from a number of dealers (for example, in Ufa or Nizhny Novgorod). What are these models?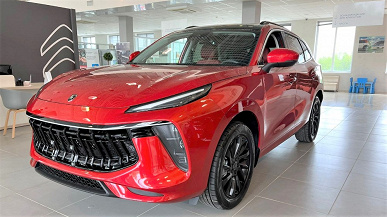 The first is the T5 EVO mid-size crossover. Dimensions are 4565 x 1860 x 1690 mm with a wheelbase of 2715 mm – it is slightly larger than the Chery Tiggo 7 Pro. Under the hood, the Forthing T5 EVO has a 1.5-liter turbo engine with 197 hp. (this is a modification of the Mitsubishi 4A9 engine), a 7-speed "robot" works in tandem with it. The drive is exclusively front, although the rear is a multi-link suspension. The crossover is equipped with two large screens on the front panel, six speakers. all-round visibility system, heating, ventilation and massage of the front row seats. Prices – 2.91-3.0 million rubles.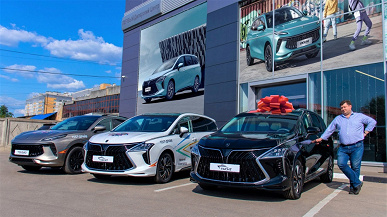 The second car is a Forthing Yacht minivan. Here the dimensions are larger – 4850 x 1900 x 1715 mm with a wheelbase of 2900 mm (Yacht is only 10 cm shorter than the Toyota Alphard). The technique is the same as that of the T5 EVO, but there are three rows of seats (the landing formula is 2 + 2 + 3) and the price is higher – 3.96-4.09 million rubles.