Yesterday, Vivo introduced its flagship camera phone Vivo X90 Pro +, and today Honor introduced its top-end mid-budget camera phone – Honor 80 Pro. He turned out to be interesting in many ways.
Honor 80 Pro is the manufacturer's first smartphone with the latest MagicOS 7.0 firmware. However, the same can be said about other representatives of the line.
The highlight of the Honor 80 Pro's camera is the latest 160-megapixel sensor, which can combine pixels in groups of 4 or 16 to capture more light. Accordingly, in the first case, the image resolution will be 40 megapixels, in the second – 10 megapixels. There is no optical stabilization in the main module, and as for the lens, its aperture is F / 1.8.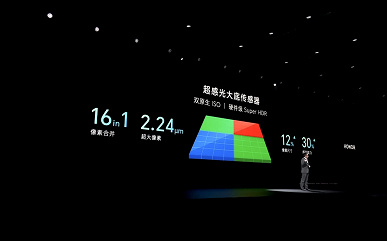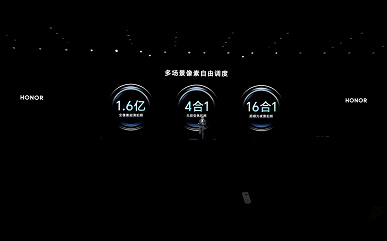 The second most important sensor is a 50-megapixel one. It is simultaneously used for macro shooting (focusing distance – from 2.5 cm), and for creating ultra-wide photos. The third sensor is 2 megapixel.
During the story about the camera, the capabilities of the Honor 80 Pro were actively compared with the result of the camera of the iPhone 14. Naturally, the pictures from the Honor phone look more advantageous (at least on the slides of the official presentation), and not least due to Super RAW HDR 2.0 technology.
In the front camera, located in the central cutout, two sensors – with a resolution of 50 and 2 megapixels.
Honor 80 Pro received a curved AMOLED screen with a resolution of 1.5K (2700 x 1224 pixels), a frame rate of 120 Hz and a PWM frequency of 1920 MHz.
Honor 80 Pro belongs to the middle level rather conditionally, since the smartphone is based on the flagship Snapdragon 8 Plus Gen 1 single-chip system. base was not on sale. So the flagship status of Honor 80 Pro is much more suitable.
Judging by the slides of the official presentation, the company did a good job of optimizing the SoC: consumption and heating are reduced relative to other models on the Snapdragon 8 Plus Gen 1, and autonomy is increased.
The creators endowed the Honor 80 Pro with a 4800 mAh battery with support for 66 W fast charging. There is no mention of wireless charging support. Most likely she doesn't. With a battery of such a decent capacity, the mass of the phone is small – 188 grams, the same can be said about the thickness – it was 7.8 mm.