In Chinese social networks, a large number of iPhone 13 users report that the entire screen of the smartphone is filled with pink, while neither rebooting nor even resetting the settings solves the problem.
In addition, users complain that in addition to the pink screen, there are clearly noticeable slowdowns on the smartphone, screenshots from previously running applications appear. Some phones reboot on their own and so on.
According to user @Boss Lianbo, Apple's official customer support commented today: "We have not received appropriate notifications that this situation is a hardware problem. Since this situation is usually caused by a system hang."
The support team suggests that users first back up their mobile phone data and update the system to the latest version. Also, if some apps on your phone haven't been updated, it's a good idea to update them to ensure that the app version and iOS version aren't incompatible.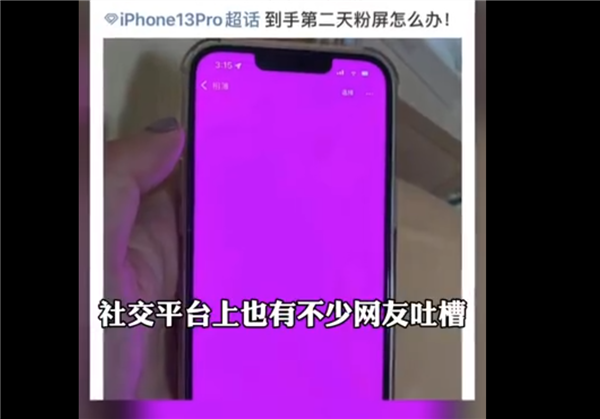 This issue occurs on iPhone 13, iPhone 13 Pro, and iPhone 13 Pro Max. The entire screen turns pink while the icons in the status bar remain visible. Presumably this is indeed some kind of software problem.
.