Worked on the Internet Archive portal emulator Palm OS operating system for pocket PCs. With this emulator, it can run 565 applications and games, including shareware. At the same time, there are versions of programs for both black and white and color screens.
The emulator runs a full-fledged Palm OS, supports handwriting using the Graffiti system and works in all browsers – desktop and mobile. In other words, the emulator can be run on any device that supports modern web standards.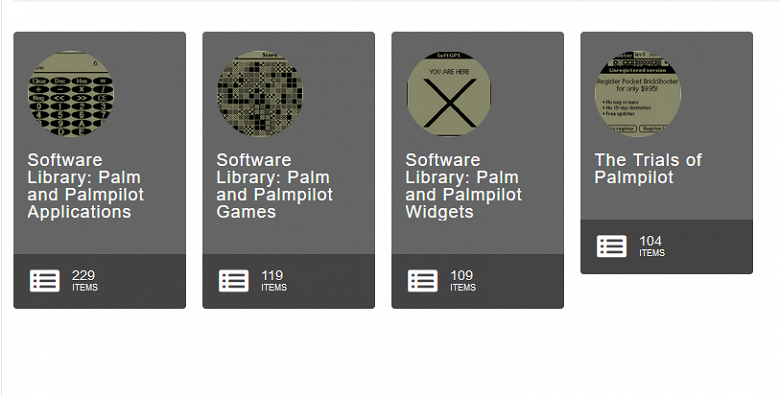 The developer of the project is Jason Scott (Jason Scott), the work is not yet completed. According to him, he spent 6 months, but plans to improve the emulator in order to extract metadata from applications. This will perpetuate the names of their developers. Other improvements are also planned.
As for shareware, there are some very funny solutions among them. For example, this is a calculator that does not allow you to carry out calculations with the number 7 without payment. Against this background, the paid calculator on the Pad does not look so impressive.