The Chinese automaker Great Wall is preparing to release in Russia the brutal flagship pickup Cannon, which was released in China last year. The Cannon is based on the same platform as the Tank 600 frame SUV, and in terms of dimensions it is close to the Ford F-150.
We already reported that the corresponding document appeared in the open database of the Federal Institute of Industrial Property (FIPS). Now, in the Rospatent database, details about the technical characteristics have appeared. The images show the all-terrain version of the Cannon, which can be recognized by the plastic body kit around the perimeter of the body and the lifted suspension. At the same time, the model also has the usual versions.
Two modifications are announced for the pickup truck, with a 224-horsepower 2.0-liter gasoline turbo engine and a 3.0-liter V6 with 354 hp, which is combined with a 9-band "automatic". The car will receive a plug-in all-wheel drive with electronic differential lock on the front and rear axles. In China, Cannon received air suspension and adaptive dampers.
Cannon has a leather interior trim, a multifunction steering wheel, a virtual instrument panel and an impressive multimedia system display, under which the air conditioning control unit is located.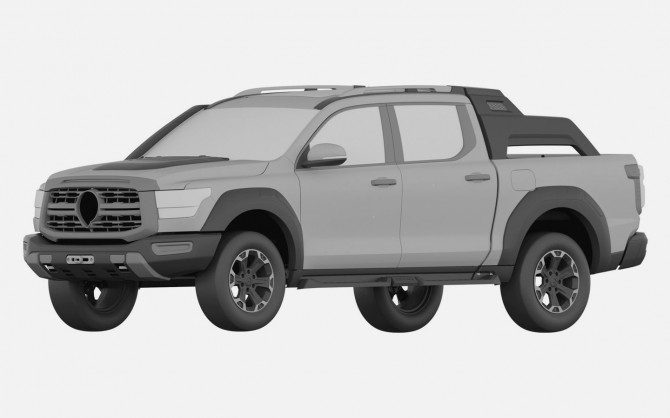 At the moment, the Great Wall model line in Russia is represented by Wingle 7 and Poer pickups.