The VKontakte team announced the launch of a large-scale New Year update of the VK Clips vertical video service, which brings a lot of innovations for content authors.
The main innovation was the updated video editor. According to the developers, a single timeline of the clip has become available to users, they can see and mount all the fragments of the video at the same time, easily scale and rotate the content.
It also became possible to create videos with original sounds of other users of VK Clips. All such audio fragments will be moderated so that copyright or related rights are not violated.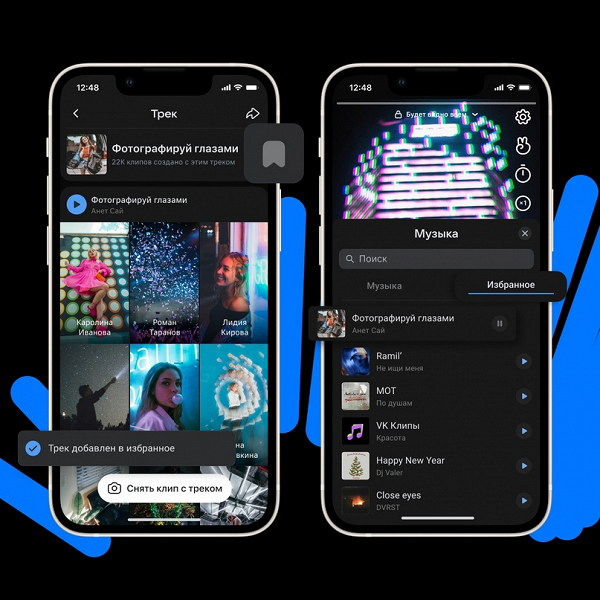 Other innovations include the ability to save songs and sounds for shooting short videos in Favorites, as well as share clips in VKontakte stories.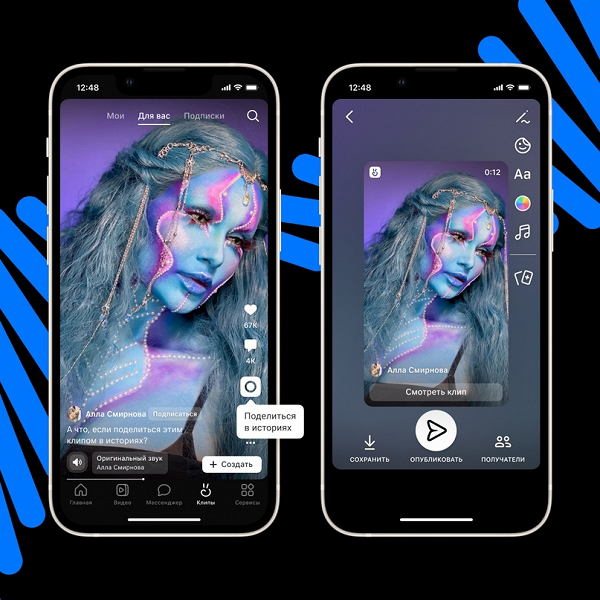 Simultaneously with the launch of stable updates, the developers began testing mobile broadcasts in VK Clips. The function will become available to some authors in test mode with the ability to use masks and attach links inside VKontakte.