Oppo has released a budget smartphone A17k, which stands out among many other devices in this segment with its appearance.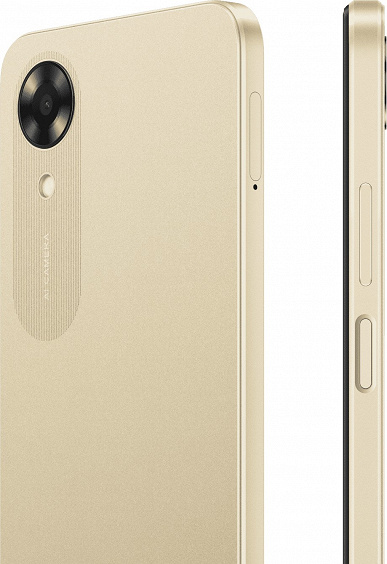 The novelty received a minimalist design with a single main camera and an unusual design of the back cover. In the blue version, the cover is covered with stripes, and the area around the camera remains smooth, while in the gold one, the opposite is true.
As for the technical aspects, for $ 133, which are asked for the device, there is quite a typical set, although not without strange nuances. The heart is the SoC MediaTek Helio G37, which is not going to rest yet, there are 3 GB of RAM, 64 GB of flash memory, a 6.56-inch 60Hz HD + screen, a main camera with a resolution of only 8 megapixels and a battery with a capacity of 5000 mAh without fast charging. From the rest, we can note moisture protection (IPx4), Micro-USB and a side fingerprint scanner.
Thus, in general, a smartphone is typical for this segment, but the RAM is only 3 GB, the old Micro-USB port remains, and the main camera has a very low resolution by modern standards. On the other hand, there is moisture protection, as well as the latest Bluetooth 5.3, which even many flagships do not have.