Today with GeForce RTX 4070 Ti for Desktop Nvidia introduced five next-generation 3D accelerators for mobile computers at once – we are talking about the Ada Lovelace Mobile line.
The company claims that the new accelerators provide an increase in gaming performance up to four times compared to its predecessors. But here, of course, everything depends very much on the model. All new products support the fifth-generation proprietary Max-Q technology, which includes support for DLSS 3 (absolutely all models, even the GeForce RTX 4050 supports it), the use of GDDR6 memory with ultra-low consumption, support for proprietary technologies Whisper Mode and Battery Boost.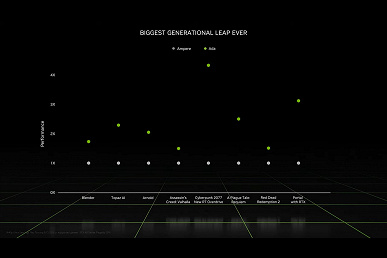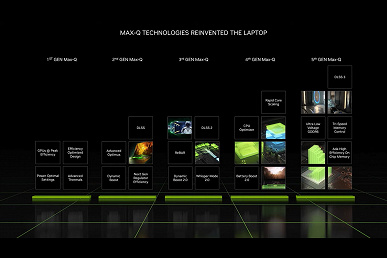 The characteristics of all five models of the line have already been declassified and are presented in the table below. It can be seen that the maximum frequency is for the GeForce RTX 4050 and 4060, but the younger model has fewer CUDA cores, a narrower memory bus and less memory itself. However, 6 GB is a step up from 4 GB for the GeForce RTX 3050.
At the other end of the lineup is the GeForce RTX 4090 with 9728 CUDA cores, 256-bit bus, 16GB of GDDR6 memory and a TDP of up to 150W. Nvidia itself classifies the GeForce RTX 4090 and 4080 as purely gaming models for their respective laptops, while the other three accelerators are for thin laptops. Although this division is very conditional.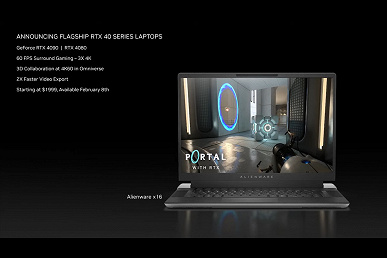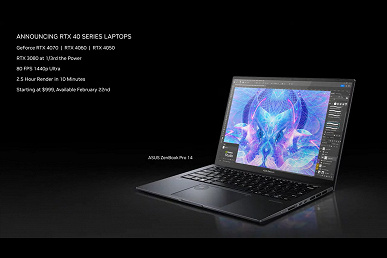 Notebooks with the GeForce RTX 4090 and 4080 will be the first to go on sale – you can buy them from February 8th. Prices start at $2,000. Simpler GPU laptops will go on sale starting February 22. Prices start at $1,000 (obviously, for versions with the GeForce RTX 4050).