The GeForce RTX 4080 with 12 GB of memory was supposed to go on sale a few months ago, but was delayed until early January – the 3D card was reintroduced at an official event dedicated to CES 2023. It is now called the GeForce RTX 4070 Ti and costs $ 800.
It is important to note right away that the GeForce RTX 4070 Ti does not have Founders Edition options, so pricing for devices in this line is completely at the mercy of Nvidia partners.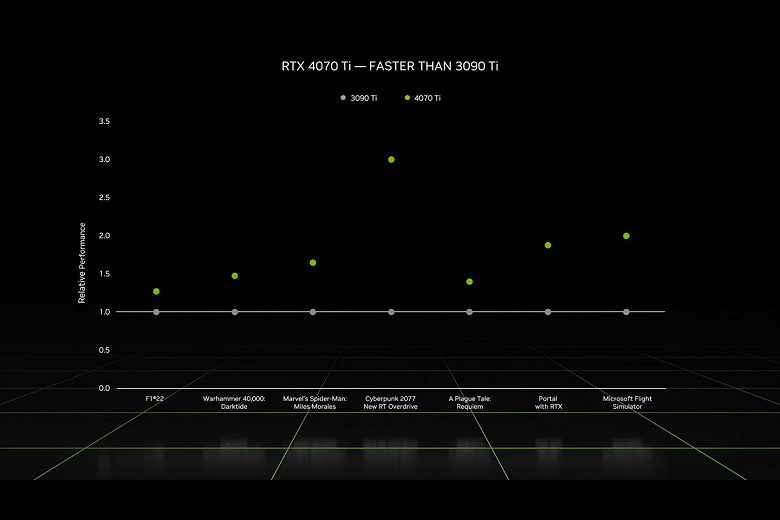 Nvidia itself says that the GeForce RTX 4070 Ti is 40 TFLOPs – exactly on par with the GeForce RTX 3090 Ti. But in games, the novelty should be on average 1.8 times faster, so for gamers the benefit is even more obvious. And, of course, lower power consumption is a benefit for everyone: with such high performance, it is half that of the GeForce RTX 3090 Ti.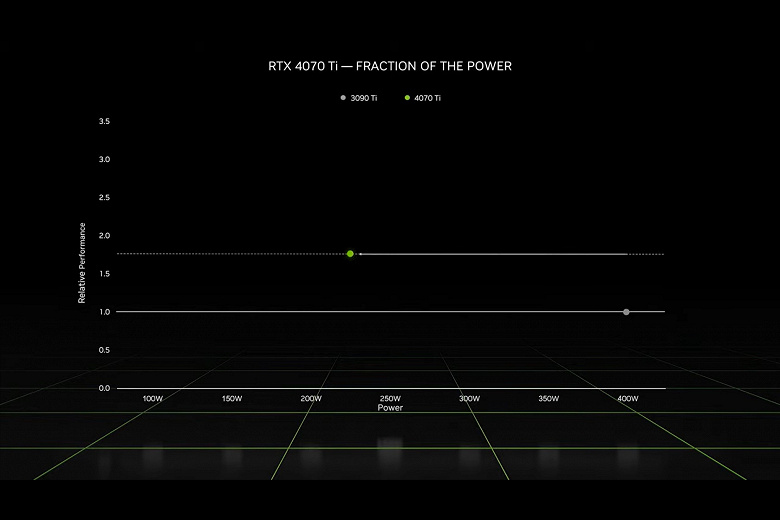 The GeForce RTX 4070 Ti is built on the AD104 GPU with 7680 CUDA cores. The amount of GDDR6X memory is 12 GB, it operates at a frequency of 21 GHz. The GPU is connected to the memory via a 192-bit bus with a bandwidth of 504 GB/s.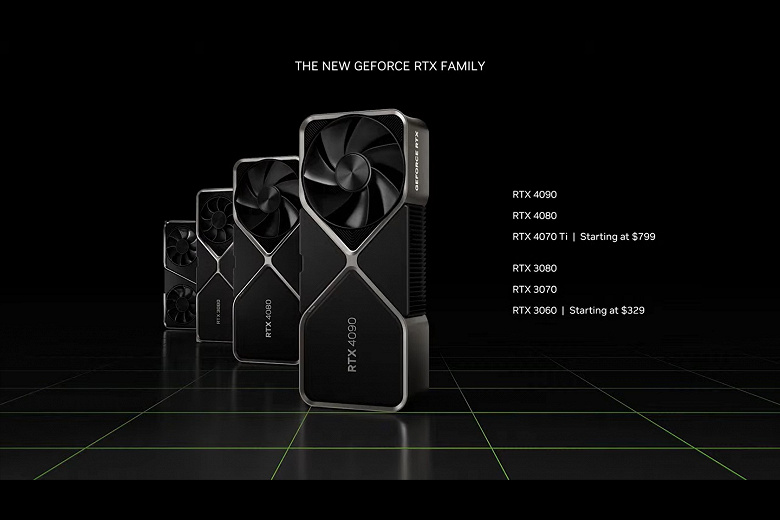 The video card will go on sale in two days – January 5th. Most options will offer a cooling system that takes up 2.5-3 slots of space.