Human Horizons has begun mass production of the HiPhi Z smart sports car, with the first cars already delivered to customers. The car is offered in two versions for 87 and 90 thousand dollars.
The car received 32 sensors, 12 ultrasonic radars, 5 millimeter wave radars, 13 cameras and a laser rangefinder. All these sensors are responsible for the operation of the autopilot system, allowing you to recognize objects at a distance of up to 250 meters. The car received a body with dimensions of 5036 x 2018 x 1439 mm with a wheelbase of 3150 mm.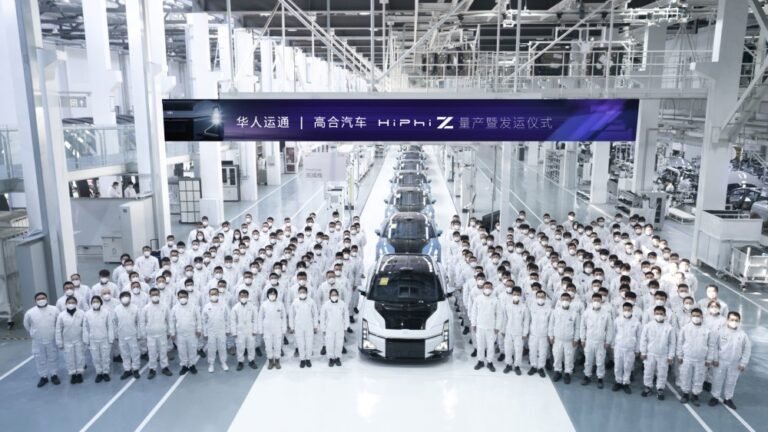 The interior is made in a minimalist way. A large rotary touch screen and a two-spoke steering wheel of the original form catches the eye. In addition, the car has a head-up display on the windshield.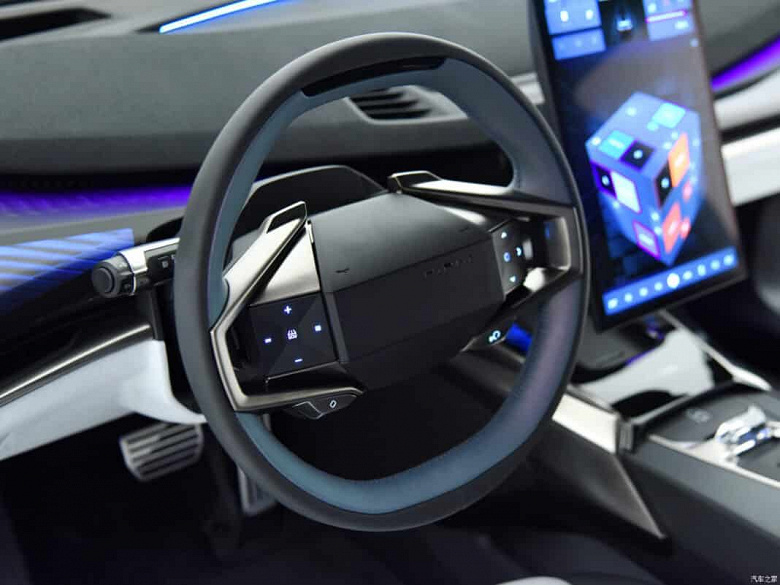 The car received two electric motors with a capacity of 672 hp. with 820 Nm of torque. The mass is almost three tons, but the car accelerates from 0 to 100 km / h in just 3.8 seconds. The battery with a capacity of 120 kWh allows you to drive up to 705 km without recharging on the CLTC cycle.
The rear wheels, depending on the situation, can turn in one direction with the front or in the opposite direction by an angle of up to 13.2 °.
HiPhi Z got huge 22-inch wheels and doors that open against the direction of travel.