Human Horizons Technologies has finally shown the final, that is, the commercial version of the HiPhi Z electric car – perhaps the most extraordinary electric sedan in the world.
You can compare it with the Batmobile, and Renault Vel Satis (HiPhi Z is just as avant-garde for its time), and, for sure, with some other cars that were ahead of their time, at least in terms of design. And HiPhi Z evokes associations with cyberpunk – these notes can be traced not only in the exterior, but also in the interior. Only one central screen, suspended on a robotic mount, is worth it.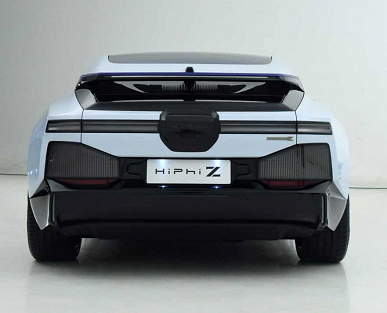 The HiPhi Z is available for pre-order in China, with prices ranging from $89,500 to $119,400. That is, this is approximately the level of the flagship Tesla Model S. There is evidence that about 2,500 cars have already been ordered.
HiPhi Z sits on huge 22-inch wheels for a sedan and is equipped with rear-facing killer doors – they open against the direction of travel.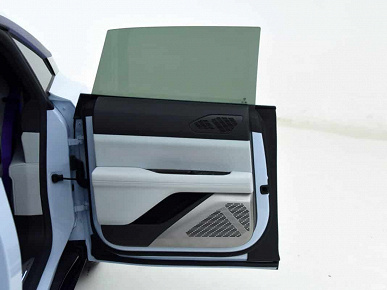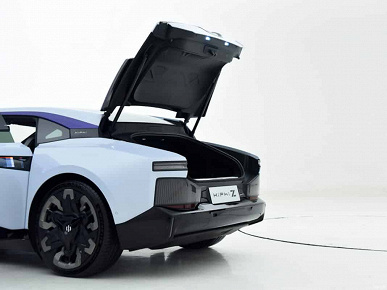 The car is equipped with a keyless entry system – the doors open themselves as soon as the driver approaches the car. There are two power plant options. The first is with one 300 hp engine. on the rear axle, the second – with two engines with a total power of 600 hp, the drive, respectively, is full. The capacity of the traction battery is 120 kWh, the declared range is 705 km in accordance with the measurements according to the NEDC method. By the way, a curious detail: the chassis of the electric car is fully controlled. The rear wheels, depending on the situation, can turn in the same direction as the front wheels (or vice versa, in the opposite direction) at an angle of up to 13.2 °. And there is also a semi-autonomous driving system with 34 different sensors and sensors (the lidar is very clearly visible, towering above the windshield in the center).
The steering wheel with touch keys looks like the steering wheel of a spaceship. There is no traditional instrument panel, instead there is a large projection screen. Atmospheric LEDs are scattered throughout the cabin and even integrated into the roof lining.
The large central screen is suspended from a robotic arm and can be rotated and rotated in different directions. The system is called HiPhi Bot, and it responds to voice. So, if the driver pronounces any command, the screen turns in his direction. The screen can also move in time with Meridian Audio's 23-speaker sound system.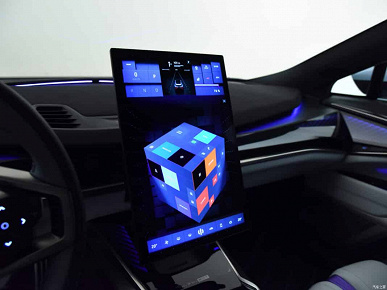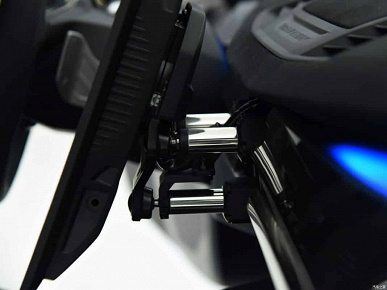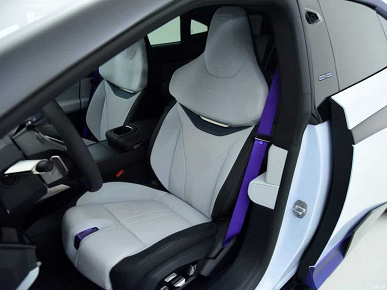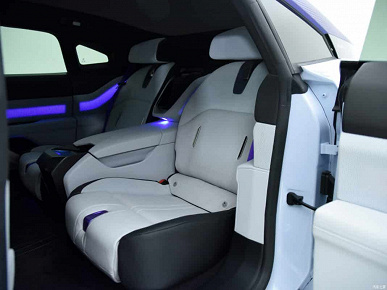 In general, HiPhi Z turned out to be interesting. This is the most extraordinary electric car in China and probably in the world. At least until the release of Cybertruck.