While Tesla still can't produce a $20,000 electric car, Chinese companies are doing it successfully. For example, GAC introduced the Hycan A06 sedan at the Chengdu Auto Show, and it immediately became a hit, with more than 30,000 purchase orders collected in three days. Such a hype is not surprising: for $ 26,000 in China, mostly hybrids are offered, and pure electric vehicles are noticeably more expensive. The start of sales of Hycan A06 will take place before the end of the year, while pre-orders are being accepted.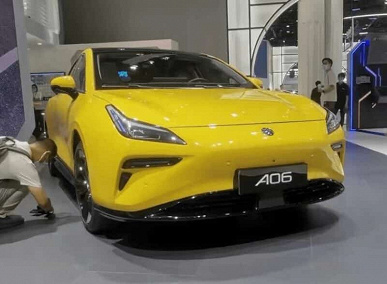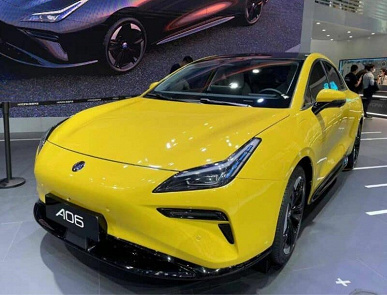 At first, Hycan was a joint electric vehicle venture between GAC and NIO, but the latter withdrew from the project, so now the GAC is taking the rap. Hycan uses technologies from another GAC electric vehicle brand, Aion, but there is no talk of a complete borrowing: even the Hycan and Aion platforms have differences.
The Hycan A06 is a rather large electric sedan: dimensions are 4965 x 1920 x 1520 mm with a wheelbase of 2850 mm. There are no revelations in terms of interior or exterior, but the equipment is good. The interior is minimalist, with a 14.6-inch screen on the front, USB ports, wireless charging, and orange seats with silver straps. There are tons of driving assistants, including an automatic parking system.
Hycan A06 can be either front-wheel drive or all-wheel drive. The power of the power plant is, respectively, 183 and 217 hp. And although the maximum speed in both cases is 160 km / h, the all-wheel drive version is more dynamic – it accelerates to 100 km / h in 3.7 seconds. The declared power reserve is 630 km.