Official sales of the latest 11th generation Honda Accord sedan have started in China today. In the Chinese market, as well as around the world, Accord will compete with Toyota Camry – its sworn competitor. And in terms of novelty, the advantage is on the side of the Honda sedan: this is a 2023 model, while the current Camry XV70 has been produced since 2017.
The Accord is offered in China with two powerplants. The first is the usual one, with a 1.5-liter turbo engine producing 192 hp. Such a unit works in conjunction with a variator. The second is a plug-in hybrid with a 2.0-liter engine and an electric motor, the total power of the system is 206 hp. The hybrid received a traction battery with a capacity of 17.7 kWh, on pure electricity it is able to travel 82 km. For the hybrid, an average consumption of only 4.9 liters is declared.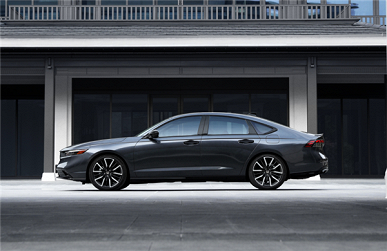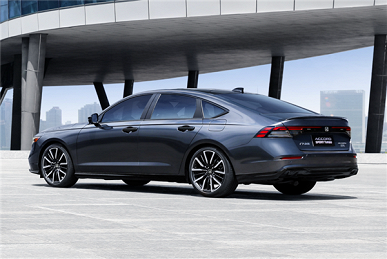 Honda Accord dimensions are 4980 x 1860 x 1450 mm, wheelbase – 2830 mm. It is noted that the sedan received a media system with the largest screen in the history of Honda – the diagonal is 12.3 inches. Due to the proprietary Honda Connect 4.0 system, Apple CarPlay and Android Auto wireless interfaces are supported, as well as over-the-air updates.
The petrol Accord is available in China in four trim levels, with prices ranging from $25,650 to $32,650. The hybrid Accord has three trim levels and prices range from $32,000 to $37,000.