The third automaker in the world, based on market capitalization, the Chinese company BYD presented a new BYD Corvette 07 crossover at the Chengdu Motor Show. Why this name is not explained, but associations with James Bond cars suggest themselves.
The premiere turned out to be inferior: there are technical specifications and prices, but, for example, there are no images of the salon – a copy with a blank tint was brought to the exhibition. However, judging by the fact that prices start at $ 32,000, you can count on rich interior decoration. And also the presence of advanced driving assistance systems, multiple screens, atmospheric lighting, a panoramic roof, etc. The cost of the top version on pre-order terms will be $40,750.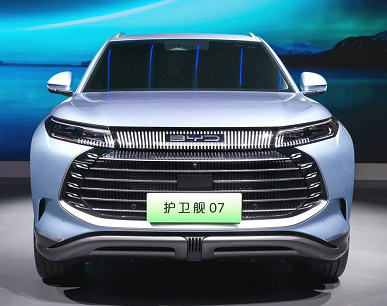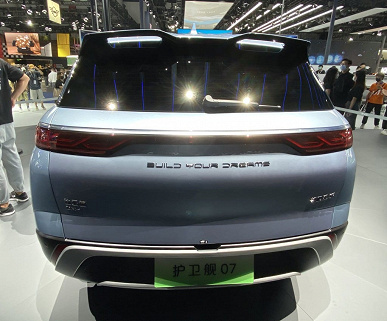 BYD Corvette 07 is presented in two versions – DM-i and DM-p. In both cases, a turbocharged gasoline engine with a volume of 1.5 liters and a power of 139 hp is used. The DM-i option assumes an electric motor on the front axle. The DM-p version assumes the presence of two electric motors – on the front and rear axles. Accordingly, the drive is full. The power of the power plant in the second case is 401 hp, and it will take 4.7 s to accelerate to 100 km / h.
Dimensions BYD Corvette 07 – 4820 x 1920 x 1750 mm, wheelbase length – 2820 mm. The BYD Corvette 07 will go on sale in China at the end of the fourth quarter, when all other details will be announced.