Quattro Motors Rus, the official distributor of XEV cars, confirmed the previous information about the imminent appearance in Russia of a tiny city electric car XEV YOYO, originally from China.
XEV YOYO is a subcompact city car on an electric platform with zero emissions. The car is only 2495 mm long, 1500 mm wide and 1555 mm high with a wheelbase of 1680 mm.
The car is built on a high-strength steel frame, and most of the components for it, in particular, body elements, are printed on 3D printers in China. Other features of the tiny XEV YOYO include a panoramic roof that creates a feeling of spaciousness in the cabin, a touch screen display on the front panel, and the ability to remotely control certain car functions via a mobile application on a smartphone.
The XEV YOYO is powered by a 20-horsepower electric motor mounted on the rear axle and is powered by a 10.3 kWh battery with three interchangeable blocks. It provides him with a power reserve of 150 km. Top speed is limited to 80 km/h.
In the Russian Vehicle Type Approval funds indicatedthat the car is equipped with an ABS system, air conditioning, power windows and a sunroof. The "Russian" YOYO will be produced by Shandong Lichi New Energy Automobile.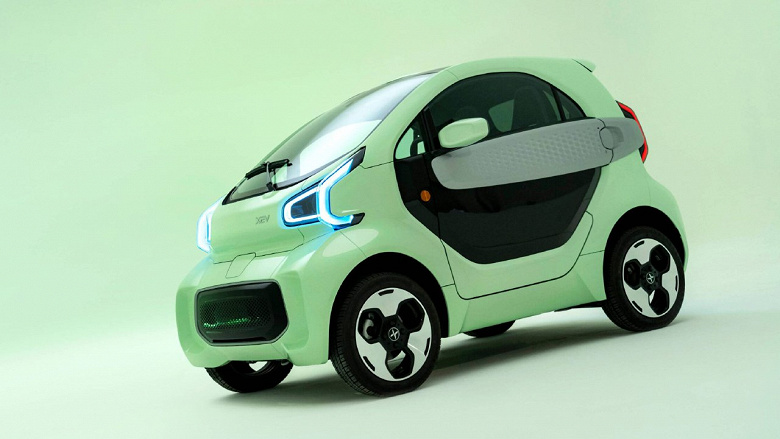 How much XEV YOYO will cost in the Russian market is still unknown. In Europe, it can be purchased for 13.9 thousand euros.