New Delhi: Royal Enfield BSF Seema Bhawani Expedition: Known as India's most courageous women jawans, you have seen and heard the story of BSF Seema Bhawani's adventures at the time of need at Delhi Rajpath and other places. But on the occasion of International Women's Day 2022, in collaboration with Royal Enfield, 36 women soldiers of BSF Seema Bhawani have started the journey from Delhi to Kanyakumari on Royal Enfield motorcycles under the 'Empowerment Ride- 2022' campaign. During this, all these 36 women jawans of BSF Seema Bhawani will do an expedition of about 5300 kms through motorcycles and will burn the example of women empowerment at various places.
Caravan from Delhi to Chennai via Kanyakumari
BSF Seema Bhawani Shaurya Expedition 'Empowerment Ride – 2022' was started by Nupur Singh, President of BSF Wives Welfare Association (BWWA) on 8th March from India Gate in Delhi. Through this, the goal has been set to show the contributions of women and empower them.
Will tell the story of bravery of girls and women across the country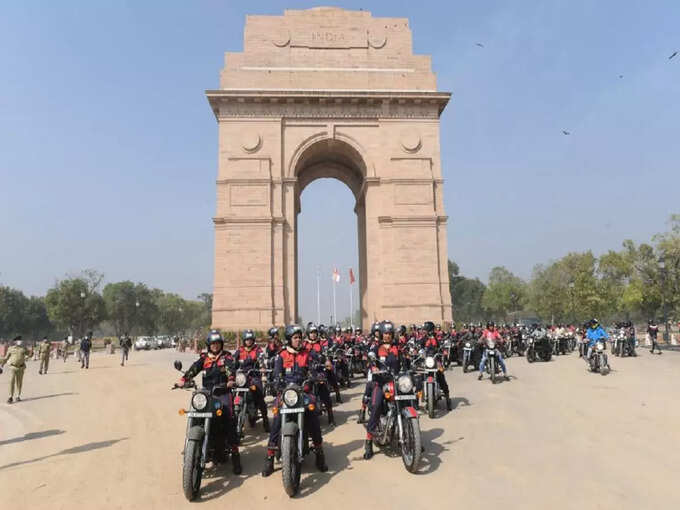 Through this all-women expedition started by the combined efforts of Royal Enfield and BSF Seema Bhawani, these 36 women BSF jawans from Delhi to Kanyakumari to make girls and women aware, their upcoming efforts for nation building and about joining BSF. Will inspire
Himanshu Sirohi will lead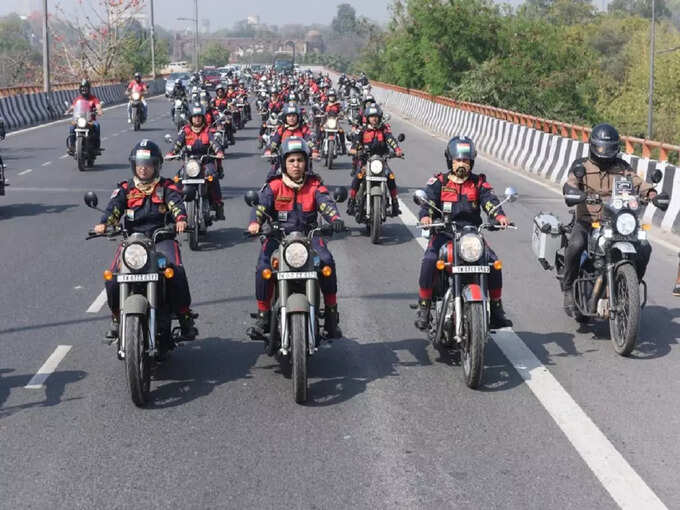 Inspector Himanshu Sirohi of BSF will lead 36 women BSF personnel who left Delhi to Kanyakumari via Royal Enfield motorcycles. For the next 20 days, they will all praise the bravery of women and daughters across the country and make them aware.
The convoy will pass through these cities and states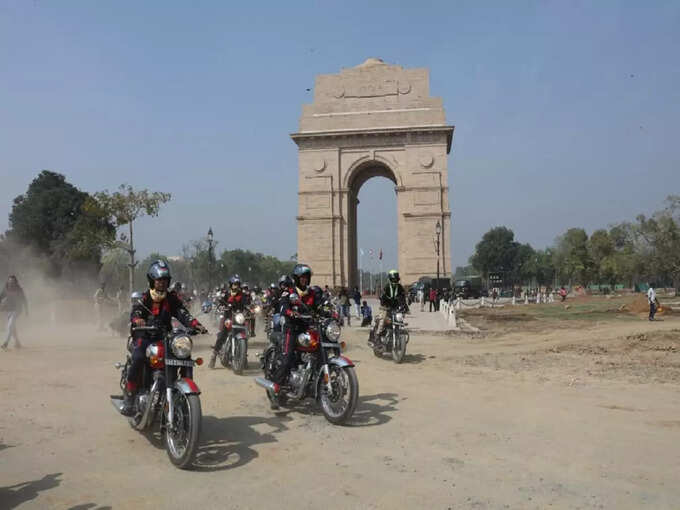 During the journey from Delhi to Kanyakumari by Royal Enfield motorcycle, 36 women soldiers of BSF Seema Bhavani will reach Hyderabad, Bangalore and then to Chennai via Kanyakumari after Amritsar, Wagah Border, Ganganagar, Bikaner, Jodhpur via Statue of Unity in Gujarat. In this journey, there are women soldiers ranging from 25 years to 40 years.
'Royal Enfield ready to serve the country'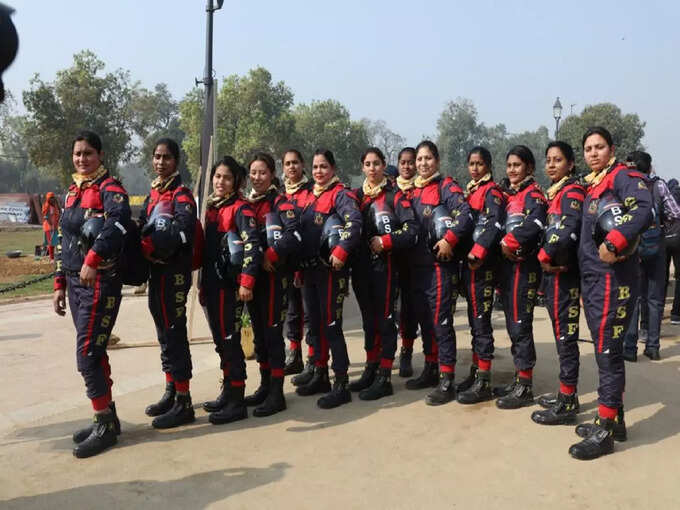 Mohit Dayal Dhar, Chief Brand Officer, Royal Enfield, said at the launch of the Seema Bhavani Shaurya Expedition that it is a unique example of Royal Enfield's efforts and cooperation in service to the nation and national security.