In China, a full-fledged premiere of the Exeed LX crossover took place, prices have already been announced and sales have started. Chery (it owns the Exeed brand) did a good job on the new product – it has three power units at once.
The first is a 1.5-liter turbo engine with 156 hp. combined with a variator. The maximum speed of this version is 186 km / h, consumption – 7.8 liters per 100 km.
Already in the base, such a simple Exeed LX has matrix headlights, 18-inch wheels, a panoramic roof, a power driver's seat, an 8-speaker Sony audio system, climate and cruise control, two 12.3-inch screens. And in the top version, a projection screen, a rain sensor and atmospheric lighting are added to this.
A step up is the Exeed LX with a 1.6-liter turbo engine producing 197 hp. and a 7-speed "robot" with two clutches. Here, the maximum speed is higher (200 km / h) and the consumption is less – 7.1 liters per 100 km. The equipment of this Exeed LX already has a surround view system, wireless charging for a smartphone and adaptive cruise control.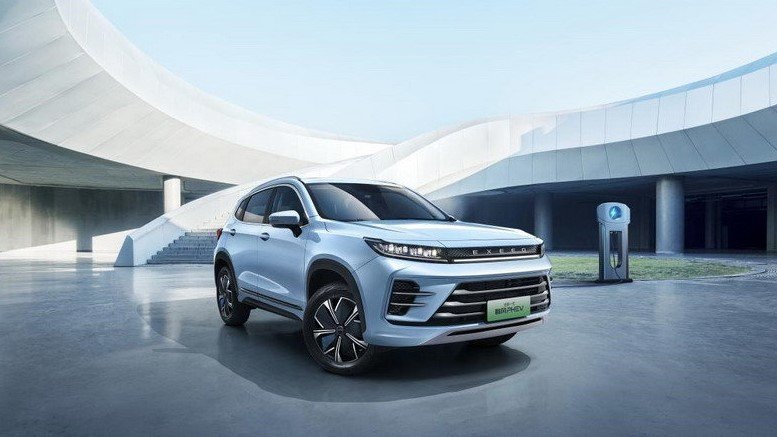 At the top of the range is the Exeed LX PHEV, which is a plug-in hybrid. This version of the crossover is the most powerful, it is also the most economical and dynamic. Here under the hood is a 1.5-liter turbo engine with 156 hp, working in conjunction with an electric motor with 170 hp. and a three-speed DHT transmission. The total power is 326 hp, acceleration to 100 km / h in 7 seconds. Fuel consumption with a discharged traction battery (its capacity is 19.27 kWh) is 5.96 liters per 100 km, but in hybrid mode, the consumption is only 1.76 liters per 100 km. On pure electricity, the hybrid can travel about 80 km.
The cost of the new Exeed LX in China ranges from 109.9 to 162.8 thousand yuan (1.28-1.89 million rubles). In Russia, the current generation Exeed LX is offered for 2.42-2.85 million rubles, but with the new generation entering our market, the crossover will obviously rise in price.