In China, dealers have already begun receiving Chery's new crossover, the Tiggo 8 Pro DP-i (plug-in hybrid). This model will complement the local Tiggo 8 line, represented by the base Tiggo 8 itself, as well as the Tiggo 8 Plus.
Dimensions Chery Tiggo 8 Pro DP-i are 4745 x 1860 x 1747 mm, the wheelbase is 2710 mm, and the curb weight is 1818 kg. In general, the dimensions of the hybrid correspond to the dimensions of the gasoline version.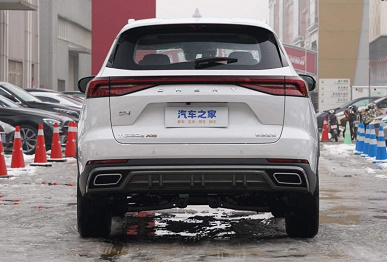 The crossover is fitted with 235/55 R18 tires, and the hybrid version is the easiest to distinguish from the regular one by the blue stripe at the bottom of the bumper.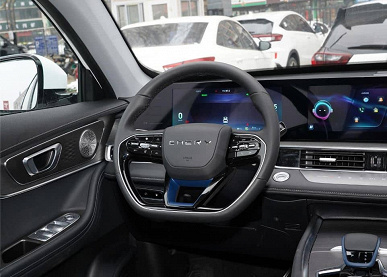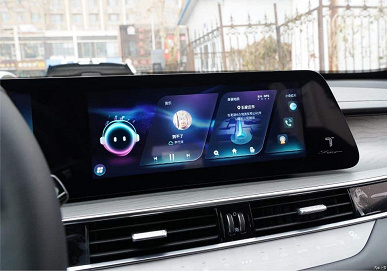 Inside – a pair of screens with a diagonal of 12.3 inches, visually combined into a single panel, a projection display, a steering wheel with a truncated rim, a number of second-level autonomous driving system assistants. The crossover can be either 5- or 7-seater.
As for the power plant, it is represented by a 1.5-liter turbocharged gasoline engine with 156 hp. and a pair of electric motors with a total power of 170 hp. (drive, respectively, full). The crossover accelerates to 180 km/h, mileage on pure electricity (according to the NEDC method) is 82 km, and the average fuel consumption (according to the WLTC method) is 1.7 liters per 100 km of track. The cost of new items has not yet been announced.