Reading Auto has unveiled the Reading Mango Pro compact four-door all-electric car, which will officially be available for pre-order on December 20th. This vehicle, with a range of 300 km, will compete with the very popular Wuling HongGuang Mini EV in China.
The dimensions of the Reading Mango Pro body are 3620 x 1610 x 1525 mm with a wheelbase of 2440 mm. It is significantly larger than the Wuling HongGuang Mini EV, which does not exceed 3000 mm in length and has a wheelbase of 1940 mm. At the same time, the Wuling HongGuang Mini EV has two doors instead of four.
According to the manufacturer, despite its compact size, the car offers comfortable space for 4 people and ample height. The car is equipped with digital key support, a keyless start system, a 9-inch screen of the multimedia and entertainment system, electronic driver assistance systems and other functions.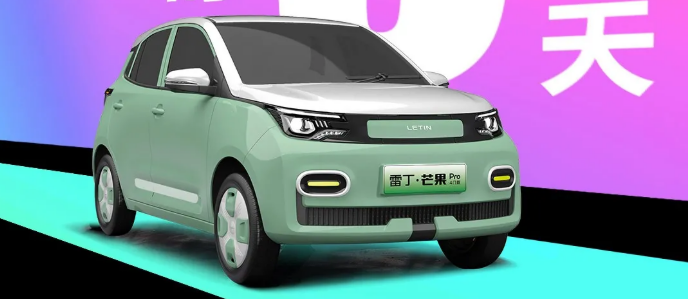 The car is equipped with a 35 kW electric motor and 100 Ah batteries. The maximum cruising range, as already reported, is 300 km, which is a very good result for this class.
.