Along with a crossover Haval Thunder Dragon (Haval Xiaolong) in China, sales of his "big brother" – Haval Thunder Dragon Max (Haval Xiaolong Max) started. The word Max in this case means both increased dimensions, and increased power, and more displays in the cabin.
Outwardly, the Haval Thunder Dragon Max looks like a "little brother", but there are differences: the headlights have a slightly different shape, there is a frameless radiator grille, a spoiler on the trunk lid is larger, and no one hides the final part of the exhaust system here.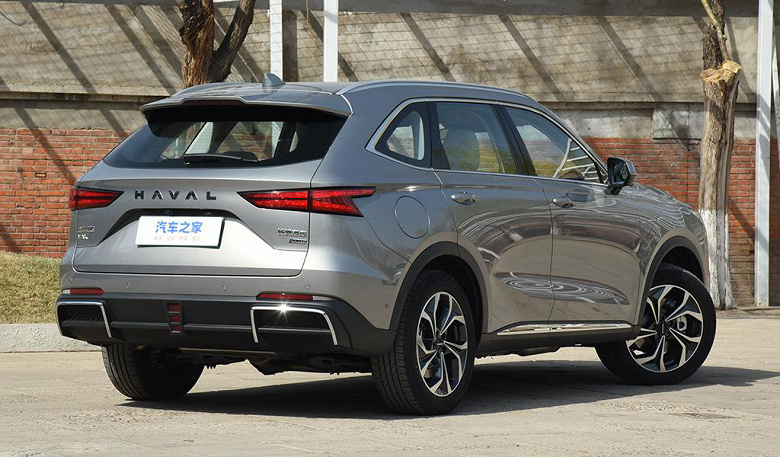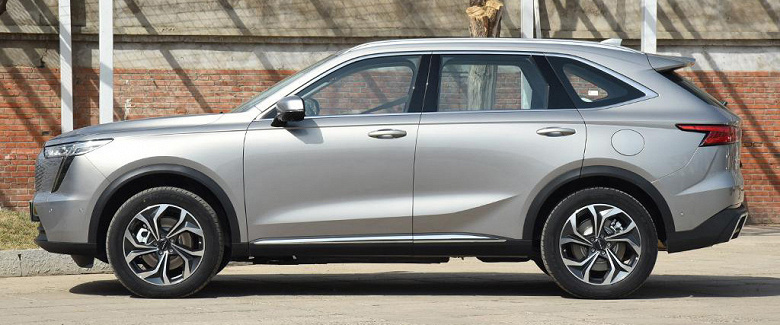 The dimensions of the Haval Thunder Dragon Max are 4771 x 1895 x 1725 mm, the wheelbase is 2800 mm. In the cabin, three screens with a diagonal of 12.3 inches attract attention: one is in front of the driver, the second is installed in the center of the front panel and is used as part of the media system, and the third is for front passenger entertainment. The hardware platform of the infotainment system uses the Qualcomm Snapdragon 8155 SoC.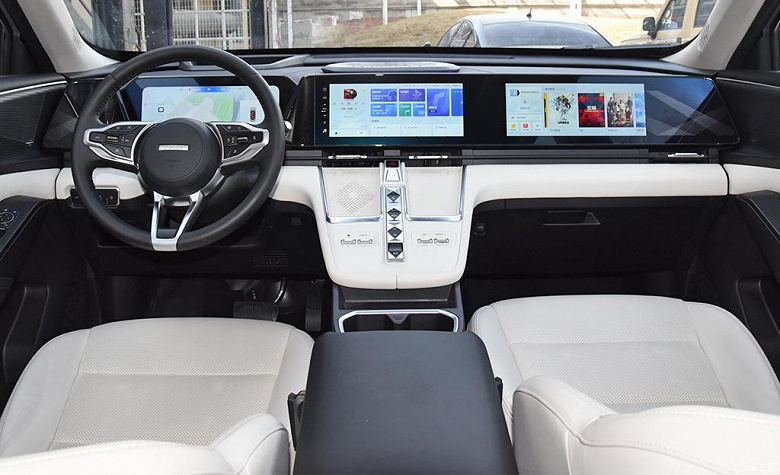 The power plant of the Haval Thunder Dragon Max is represented by a 1.5-liter internal combustion engine and two electric motors, the total power is 279 hp. The engines are coordinated by a 2-speed DHT transmission. The capacity of the traction battery is not reported, but the range on pure electricity is indicated – 105 km.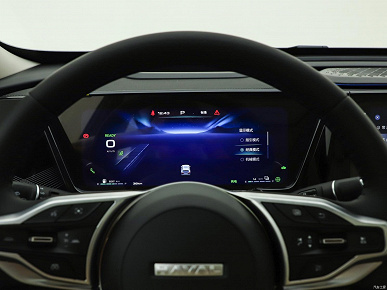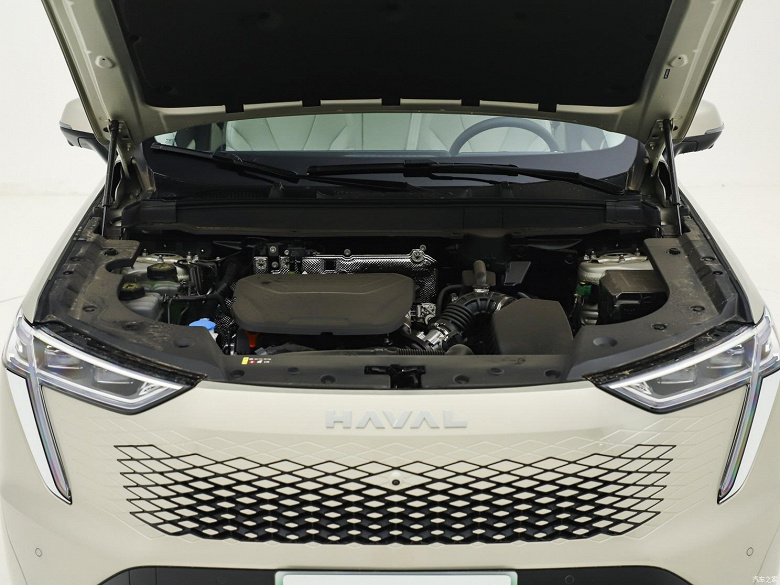 Haval Thunder Dragon Max has three versions. The cost of the base one is 23 thousand dollars, the top one is 25.9 thousand dollars.