Geely Radar has unveiled a new base model for its RD6 electric pickup truck, dubbed the Business Edition. The base price is $21,000 in China, $3,600 less than previous base model.
In addition, customers who order before May 4 will receive a $700 discount. That is, they will be able to purchase an electric pickup truck with a power reserve of 410 km and a power of 272 hp. for $20,300.
The RD6 pickup, like most Geely electric vehicles, is based on the SEA platform. This is a five-seat car with dimensions of 5260 x 1900 x 1830 mm and a wheelbase of 3120 mm. In terms of dimensions, it is very close to the Toyota Hilux. Geely claims that the company's British design center was responsible for the design of the RD6.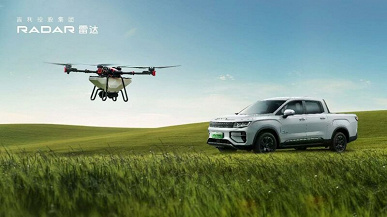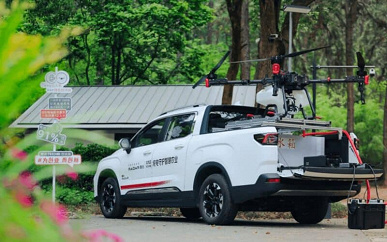 Geely likes to advertise the RD6 with drones. And some customers actually use it to carry large drones.
The pickup was equipped with one electric motor mounted on the rear axle. Power, as already reported, is 272 hp, and acceleration from 0 to 100 km / h takes about 6 seconds. There are six outlets in the trunk of the car for recharging various devices. They can deliver up to 2000 watts of power.
The car has 17-inch aluminum wheels and a 1200-litre trunk.