Changan Uni-T has unveiled its most powerful car, which turned out to be a previously released crossover with a new 2-liter engine.
The original car came out last summer and was powered by a 1.5-liter engine producing 188 hp, which allows it to accelerate from 0 to 100 km / h in about 8 seconds. Now the manufacturer decided to satisfy even more demanding users, while the surcharge for additional power turned out to be very small.
The Changan Uni-T version with a 2-liter engine has 233 hp. and a torque of 390 Nm. The car is equipped with an 8-speed torque converter. There is no information about the dynamics, but it is known that the consumption is 6.7 l / 100 km.
The new version is available in regular and sporty versions. The latter adds colored accents to the body and interior, an aggressive rear bumper diffuser and a large spoiler. The price of the new version is from 1.58 to 1.72 million rubles in terms of our money. The regular version with a 1.5-liter engine costs about 125 thousand rubles less.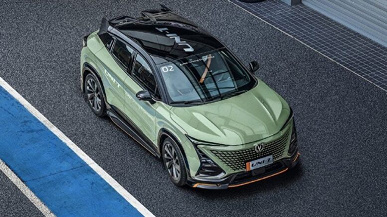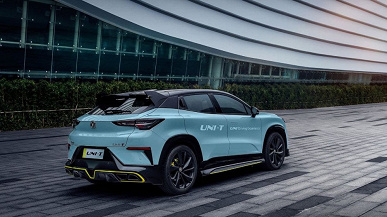 The dimensions of the usual version of the crossover are 4515 x 1870 x 1545 mm. The sports version is slightly larger due to the body kit: 4580 x 1905 x 1565 mm. The wheelbase is 2710 mm.
.