According to Chinese Automobiles, in Russia they began to sell the flagship crossover of the Chinese FAW Bestune T99. It is not officially presented, but is sold by the so-called "gray" dealers.
FAW Bestune T99 is a flagship, but still a mid-size crossover. Its dimensions are 4800 x 1915 x 1685 mm with a wheelbase of 2870 mm. At the same time, the interior of the car is exclusively 5-seater.
All variants of the car presented in Russia are equipped with a 2-liter turbocharged engine with a capacity of 224 hp, paired with an eight-speed automatic transmission (wheel drive is exclusively front). The crossover accelerates to 100 km / h in 8.8 seconds, and fuel consumption is declared within 8 liters per 100 km.
The equipment indicated by the gray dealers is pre-maximum. It includes a driving assistant package, a surround view system, adaptive cruise control, an audio system with 8 speakers.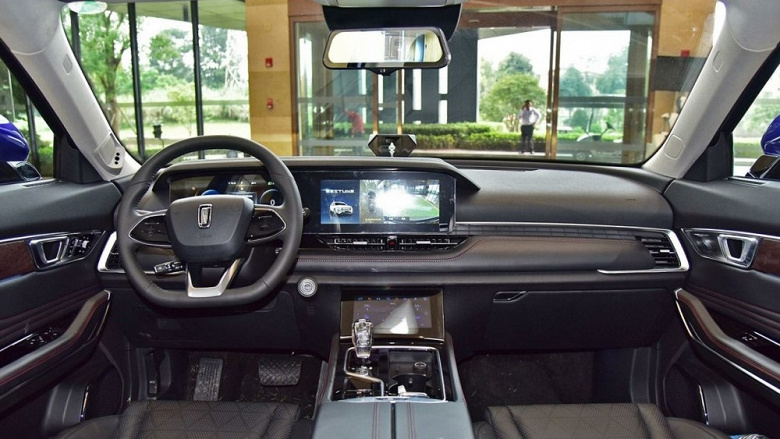 In China, the Bestune T99 in this version costs 174.9 thousand yuan (1.48 million rubles), but when it reached Russia, the car more than doubled in price: the price is 3.25 million rubles. True, the dealer talks about a discount of 450 thousand rubles.
Recall FAW Bestune B70 and Bestune B70S have recently started to be sold in Russia. For a stylish liftback and a youth cross-coupe, they ask for 2.65-2.9 million rubles.