On Thursday, Boom Motors announced the launch of the Corbett EV, which the Indian manufacturer has dubbed "the most durable electric scooter." The Boom Motor electric scooter is offered in two versions: Corbett 14 and Corbett 14-EX. The base model is currently priced at $ 1,170, while the EX trim is priced at $ 1,600.
The base Boom Corbett 14 offers a range of up to 100 km on a single charge, while the Corbett 14-EX can travel an impressive 200 km after a full charge thanks to its 4.6 kWh battery. The manufacturer claims that its portable charger can be plugged into any household outlet. Charging times for both options range from 2.5 to 4 hours (depending on whether you're using a fast charger or a regular charger).
The Boom Corbett 14 has a top speed of 65 km / h, while the Corbett 14-EX can accelerate to 75 km / h. The maximum load in both cases is 200 kg and the boot volume under the seat is 30 liters. The manufacturer focuses on a very reliable and high quality suspension, which is adapted for Indian roads.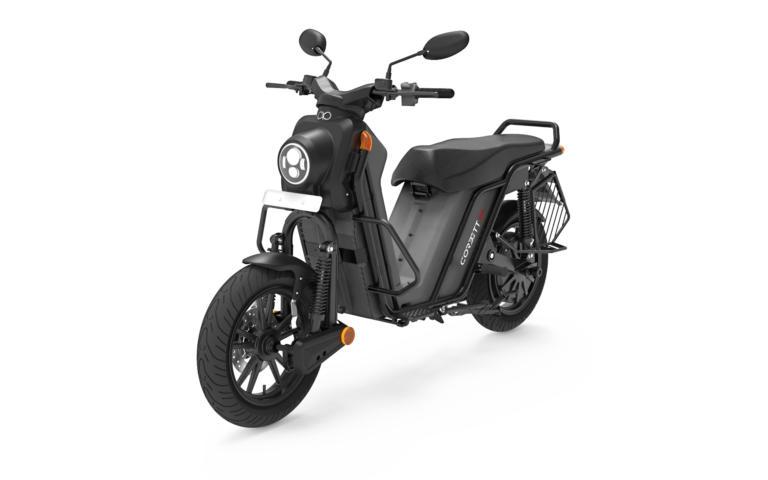 Pre-orders have already started, and deliveries will begin in January this year.