The results of experiments with as yet unreleased Intel Raptor Lake processors continue to appear on the Web. This time around, the 16-core Core i7-13700K is clocked at 6.2GHz. Moreover, the CPU, apparently, worked stably – it passed the CPU-Z performance test, in which it took the bar of 1000 points.
More specifically, the result of the single-threaded test is 1009.9 points, 22% higher than the result of the Core i9-12900K. The result of the multi-threaded test is 11877.1. It could have been higher, but multithreading was disabled during overclocking.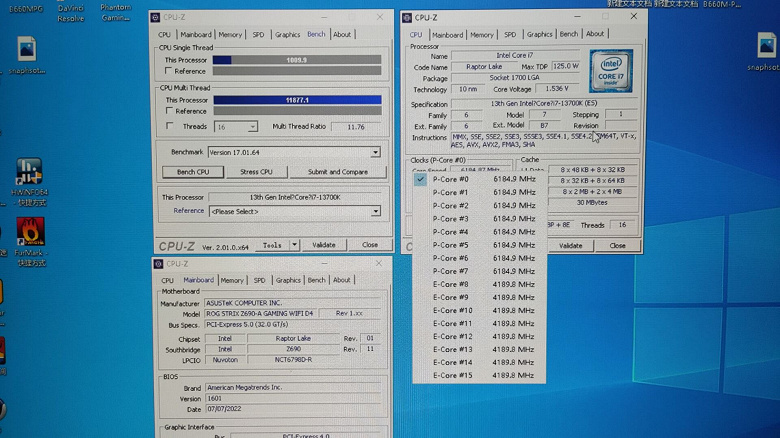 The test bench included the Asus ROG STRIX Z690-A Gaming WiFi DDR4 motherboard, RAM, respectively, DDR4. What cooling system was used is not reported, but, probably, in this case, liquid nitrogen was not dispensed with. This is also indicated by the high voltage – 1.536 V. Its rise to this level made it possible to increase the frequency of large cores (P-Cores) to 6.185 GHz, small cores (E-Cores) to 4.19 GHz.
Recall that in one of the previous experiments overclocker managed to overclock the flagship Core i9-13900K to 6.1 GHz – and even without the use of liquid nitrogen.