About 25 years ago, the Asus P6300 laptop went to the Mir space station, where it worked for about two years. Then the Russian cosmonaut Sergei Avdeev praised the device. In particular, he noted that the laptop "never overheated, like some devices from other companies." Asus has now decided to pay tribute to the memory of the P6300 with the Zenbook 14X OLED Space Edition. The design of the lid and operating panel recalls the glorious mission of its distant predecessor.
In addition to the design, the Zenbook 14X OLED Space Edition has another interesting feature – a small 3.5-inch OLED display located on the lid. Similar to the small screen of the Xiaomi Mi 11 Ultra smartphone, this display displays notifications, animations, various images and text.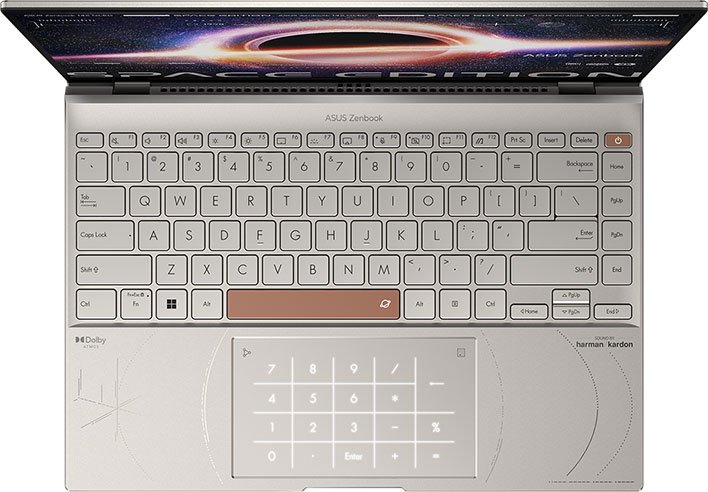 For a 14-inch model with dimensions of 311.2 x 221.1 x 15.9 mm and a mass of 1.4 kg, the Zenbook 14X OLED Space Edition is equipped very well: there is a 14-core Core i9-12900H processor, 32 GB of LPDDR5 memory and an SSD 1 TB. Moreover, this model has no other configurations.
Also on the list of characteristics is one USB 3.2 Gen 2 Type-A port, two Thunderbolt 4 ports, HDMI 2.0b video output, a microSD card slot, Wi-Fi 6E and Bluetooth 5.2 adapters. As for the price, it is exactly $2,000.