In addition to the flagship Galaxy S22 series, Samsung is also working on the next-generation mid-range models – Galaxy A13, A33, A53 and A73. They will be out next year. However, in the lineup there is room for one more model – the top-end Galaxy A83, and it is she who poses on the high-quality renders published by the source.
Let us recall the strange fate of the Galaxy A82 – this model really exists, but is sold only in India and China. It turns out that the global Galaxy A83 in other countries will be the successor to the Galaxy A80 with its legendary rotating camera. However, the new item will have an ordinary camera, albeit an island one – in the spirit of the camera. Galaxy S22 Ultra.
The front panel of the Galaxy A83 looks the same as most modern smartphones – with a flush-mounted front camera in the center. Its resolution is reported to be 10 megapixels. The screen will be based on an AMOLED panel with a QHD + resolution and a frame rate of 120 Hz. In this regard, the smartphone will not be inferior to the flagships.
The hardware basis of the Galaxy A83 will be the SoC Qualcomm, but it is not yet clear which one. V Galaxy S21 FE uses Snapdragon 888, and Galaxy A83 in its status should be one step lower. But there is no doubt about 5G support
The Galaxy A83 is also rated IP67 dust and water resistant. As for the main camera, it can be soloed by the 50-megapixel Samsung GN5 sensor, presented in autumn. The battery capacity will be 4500-5000 mAh.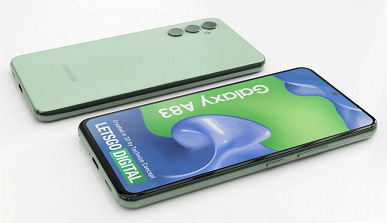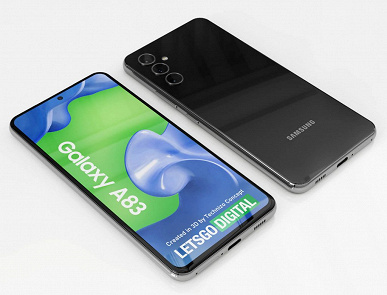 It is not clear when the Galaxy A83 will premiere. The Galaxy S21 FE will debut in early January, while the Galaxy S22 line is expected to debut in late January. So the Galaxy A83 is unlikely to arrive earlier than March.
.