Together with the flagship model Moto X40 Today, a four times cheaper phone debuted in China: the Moto G53 is asking for just $130. The base version with 4 GB of RAM and 128 GB of flash memory is estimated at this amount. The variant with 8 GB of RAM and 128 GB of flash memory is priced at $160.
The phone is built on Qualcomm SoC with an eight-core processor, but the creators do not specify the platform model. Also in the configuration is a 6.5-inch IPS screen with a resolution of 1600 x 720 pixels and a frame rate of 120 Hz, a camera with sensors with a resolution of 50 and 2 megapixels (the front camera is 8 megapixels) and a 5000 mAh battery with power charging support 10 W.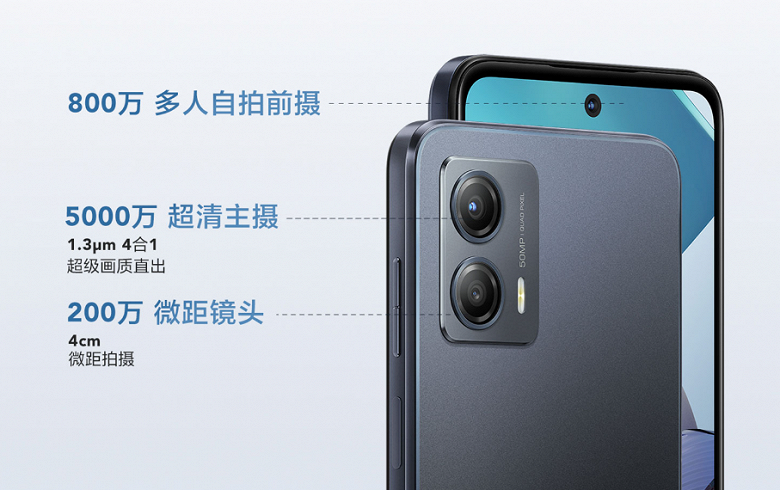 The Moto G53 is 8.19 mm thick and weighs 183 grams. The phone is equipped with a 3.5 mm jack for connecting wired headphones.