Entry and mid-range Intel Alder Lake processors have already set quite a few clock speed records thanks to the BCLK OC feature, which is implemented in motherboards based on the Z690 and B660 chipsets, and now it's time to test such a CPU not in benchmarks, but in real applications – games. For this, the $100 quad-core Core i3-12100F was stuck, the frequency of which was raised from 4.3 to 5.2 GHz.
The result of the overclocked Core i3-12100F in 10 games is shown in the graphs below. It can be seen that in five of them, the Core i3-12100F outperforms the 10-core flagship of the 10th generation Core i9-10900K in performance. What's more, in seven games, the overclocked Core i3-12100F is faster than AMD's six-core hit Ryzen 5 5600X.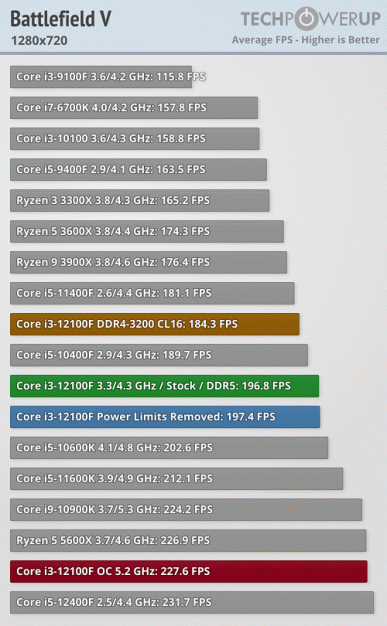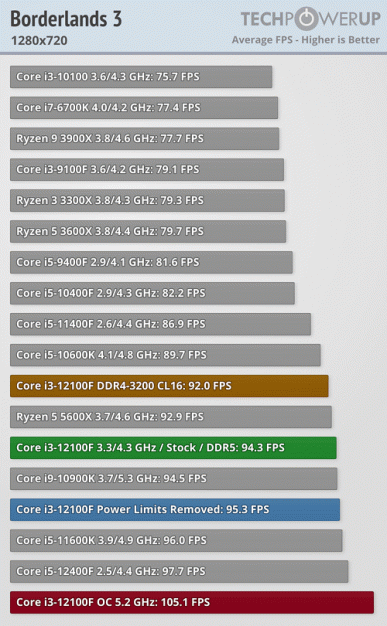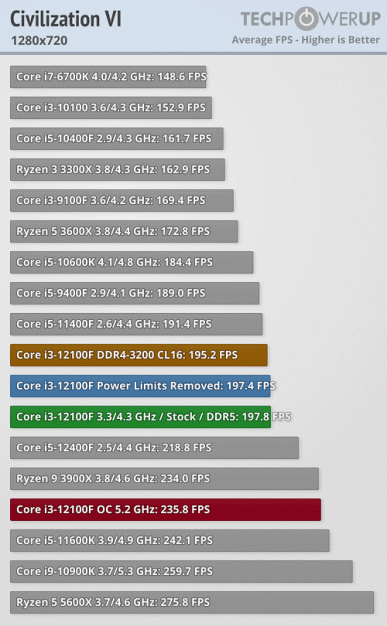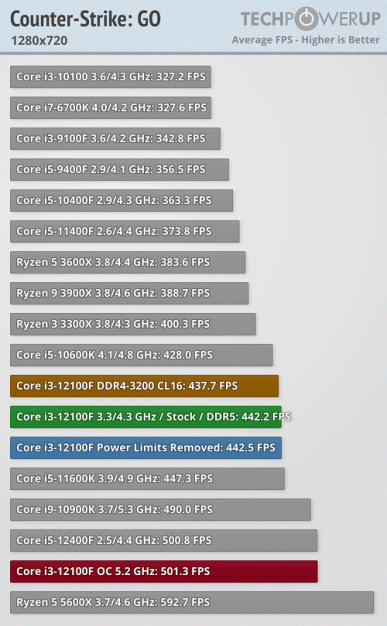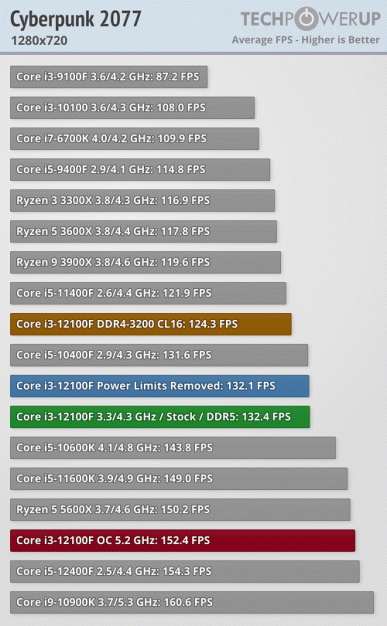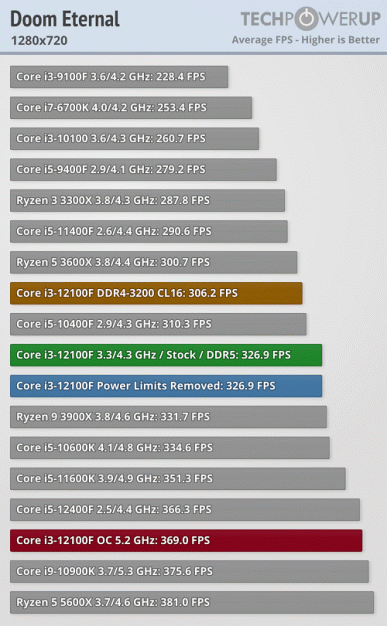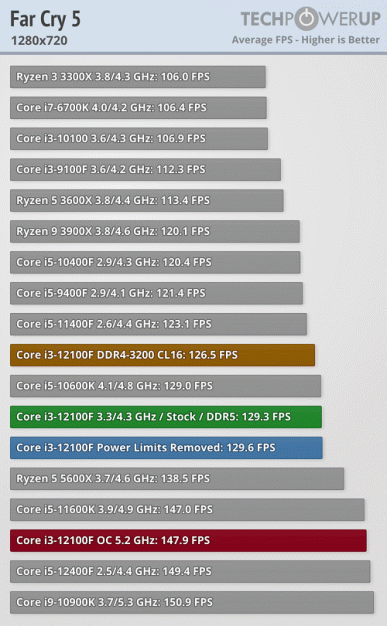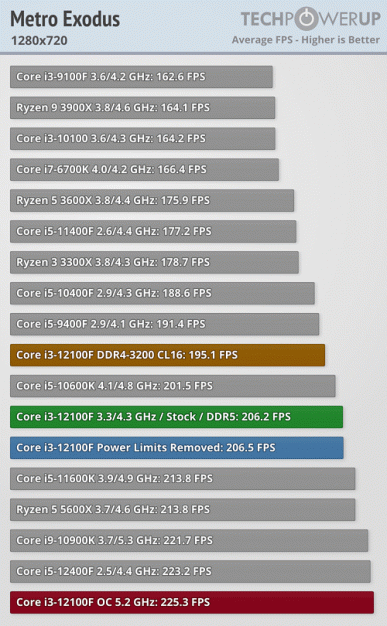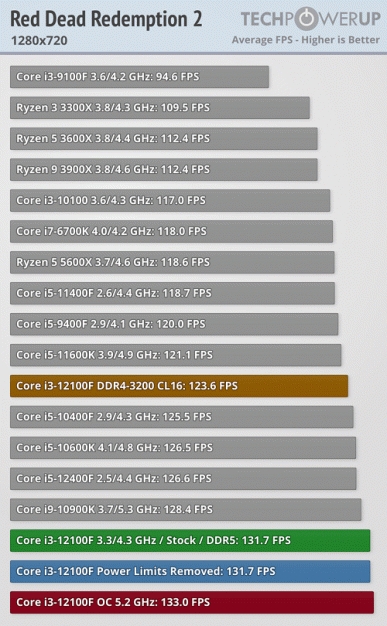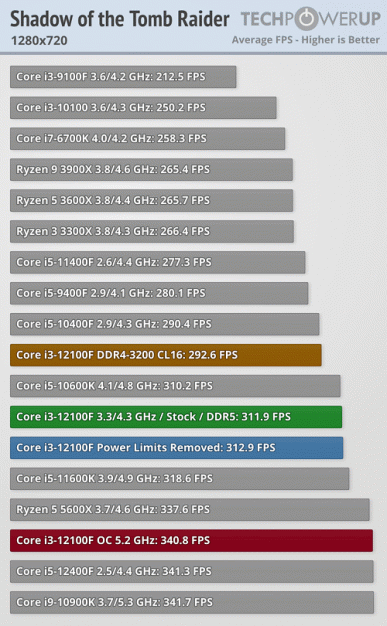 This comparison is another example of how Intel did a good job with Alder Lake. However, the successes would have been much more modest if the company had not provided overclocking for CPUs not marked with the K index.
.